BPURESOUNDS develop premium entertainment content, from records to TV programming, focused on music and music culture. We support our talent roster via recording, management, music publishing, original TV content, touring, strategic brand development, technology and more, collaborating with the best in class to uplift our roster to achieve their maximum potential across multiple platforms. We want to be your destination for music, content and culture and at the same time support social causes focused on getting disadvantaged and excluded young people off the street.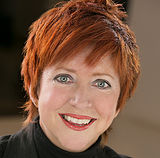 SYLVIA COLEMAN
Joint Principal
Sylvia is a Co-Founder and Principal of BPureSounds. She is also a Non-Executive Director on the Board of Hipgnosis Songs, a London Stock Exchange FTSE 250 investment company which has acquired songs performed by global artists such as Beyoncé, Rihanna, Adele, Ariana Grande, Stormzy, Taylor Swift, Ed Sheeran, Jay Z and One Direction.
Sylvia initially trained as a lawyer with a major City law firm but most of her executive career was spent in the music industry (Sony Music and EMI Music) where she operated on a global basis to oversee the Business Affairs aspects of the companies' international operations. She was also a Non- Executive Director on the Board of bwin.party Digital Entertainment plc (a FTSE 250 online gaming company) and of Reprieve (a charitable human rights organisation).
Sylvia was co-founder of Ceroc Enterprises, a dance company franchising a contemporary dance across the UK and Chair, Board of Trustees of Chickenshed, an inclusive theatre company for young people celebrating diversity. Sylvia's longstanding involvement in the business side of the music industry will ensure that each venture achieves the very best for its partners and collaborators and adopts best practices to operate successfully and transparently in the market place both at home and internationally.
Sylvia will ensure that the Company works smoothly and effectively with its business partners to achieve their shared ambitions.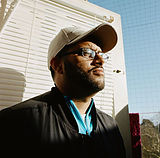 Ali came from a tough council estate in Wandsworth, South London where he developed his passion for UK rap, grime and hip hop music, growing up alongside some of today's major rap artists and facing the same life challenges together. He was drawn into the prevalent gang culture which led to him operating as a drug dealer and ultimately, being shot in the head at age 17. Although fortunate to survive, the bullet can't be removed and serves as a constant reminder to Ali of the downward spiral his life was on. He was convicted of possession with intent to supply a class A drug at age 18 receiving a 4 year sentence of which he served two.
In prison, Ali turned his life around, studying intensively and working on a day release scheme which exposed him to the legitimate business world, leaving him determined to embark on a new path post prison.
On release, and with the support of mentors, Ali re-entered the education system culminating in a Cambridge University postgraduate course in Sustainable Leadership In Business for which he won a full scholarship. Alongside his academic studies, he trained to be a life coach and established a social enterprise to warn of the dangers of gang culture.
Finally, Ali has been able to pursue his absolute passion in life, returning to his UK rap, grime and hip hop roots and has been successfully managing artists in the genre prior to becoming the co-founder of BPureSounds.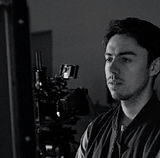 Tom is responsible for Creative including the Company's own creative vision. He is an award winning director who combines his documentary storytelling background with music.
Beginning his career making music videos for UK hip-hop artists, Tom documented grime's rise to the mainstream working with artists such as Skepta, Loyle Carner and Logan Sama (Radio 1). He has directed mini docs for Channel 4 on grime as well as directing music videos for all of the major labels (Sony, Universal and Warner Music Group).
Alongside music, Tom has directed award winning advertising campaigns which have been viewed by tens of millions for some of the world's biggest brands and agencies (Sky, Samsung, YouTube, Unilever, Huawei, RedBull, BA, Vivienne Westwood, Arsenal, Ogilvy, VCCP, Wieden + Kennedy, Isobar). His approach is rooted in documentary, telling both comedic and authentic stories largely across youth culture subjects.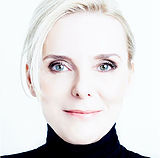 Birgit is a Senior Advisor to BPureSounds, supporting on strategic and international business development for our projects and artists.
She is the owner of magic-and-logic ltd (adelsverpflichtet), a management and board consultancy company.
Birgit has spent over 25 years in leading international functions in the entertainment, music and fashion industry, working for corporations such as the Kirch TV Group or the Bertelsmann Music Group, and including roles such as CEO Liebeskind, CEO Viktor&Rolf, CEO Prada Northern Europe, CEO EMI Music GSA. She also was Partner and global practice leader in consulting firms such as Heidrick&Struggles and SpencerStuart.
A true European citizen, she has the experience, mindset and passion for helping take our missions across borders and industries.